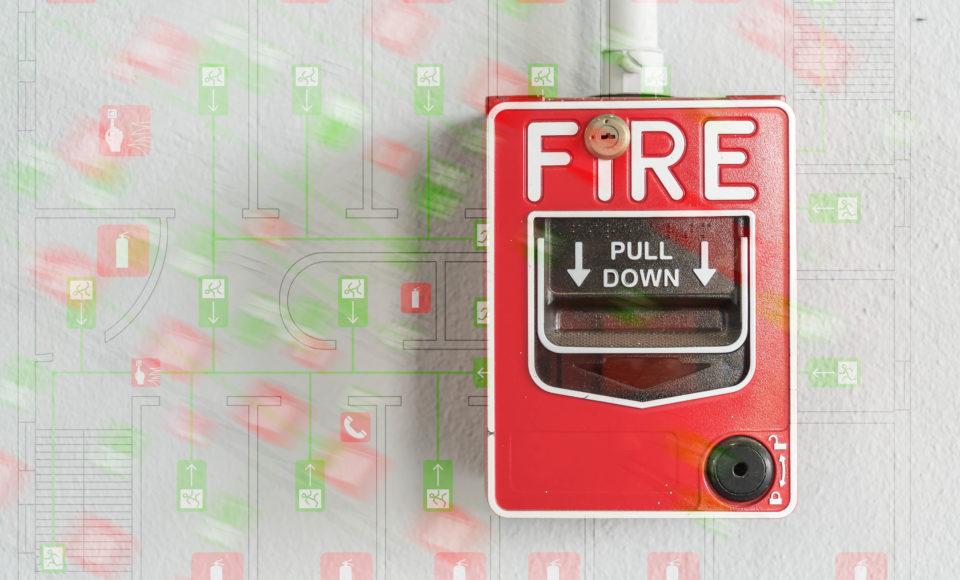 Fire Detection & Protection Services
We are an Accredited BAFE SP203-1 company providing a dedicated service to design, installation, commission and maintain a wide range of fire detection and fire alarm systems. Our experienced staff take your fire protection requirements seriously and will deliver a fully compliant system and provide ongoing support to meet your requirements. These services compliment our well established electrical and communication capabilities providing clients with emergency lighting, PAVA and Building Management Systems (BMS).
Delatim is an accredited FIRAS company and has carried out numerous fire protection works on London Underground Stations and within commercial properties. Our fire protection accreditation allows us to implement temporary and permanent fire stopping in-house during the installation of services whilst maintaining the buildings compliance during the construction phase.
We have a number of accredited engineers who are experienced in providing fire protection services using approved products. All works are well documented, and a Completion Certificate issued to the client once works have been completed and signed off.
London Underground - Stratford Market Depot - TFOS Project
Contract value: £750,000
As part of its on-going programme of the refurbishment of Jubilee Line rolling stock, London Underground contracted Delatim to undertake the refurbishment of the Temporary Fit Out Shed (TFOS) at Stratford Market Depot (SMD); in order for this to happen, enabling works were required at the TFOS to provide power, heating, lighting and temporary site accommodation.
The depot is a busy operational facility and all work had to be carried out safely, causing no interruption to business within the depot.  The TFOS building is a temporary structure that is 140m long, 14m wide and just over 5m tall at the apex of the pitched roof. It consists of 29 aluminium portal frames at 5m centre to centre, with extruded uPVC wall panels up to eaves height and a fabric roof. The enabling work consisted of the following elements:
Premises – Installation of new insulation, Installation of concrete bases, painting of floor and installation of trenches
Civils – foundations for temporary accommodation and connections cabins to water and drainage system
Electrical – remove redundant services, install supply to new mechanical services, lighting and power for tools
Fire – Installation of a new fire detection and main fire control system linked up to the depot fire alarm system
Mechanical – Installation of CWS and trace heating, Compressed Air, Radiant Heating System, Gas pipework and Air Receiver
TFL – Tower Hill Step Free Access Project
Contract Value: £1,500,000
As Principle Contractor, Delatim were responsible for managing and coordinating the worksite at Tower Hill and liaised with a number of other LU suppliers and contractors to ensure the SFA Project was delivered safely and to programme.  Delatim delivered the following works:
Electrical, Fire, Mechanical and Comms Conceptual and Detailed design submission for the enabling phase of the project
Enabling of existing and strip out of redundant services to room 2/281 in preparation for room conversion
Removal of internal walls, making good walls and floors to room 2/281
Installation of new wind posts wall strengthening system
Installation of new changeover switch and dual supplies from switch rooms E2 and E5
Installation of new CMS, Small power, Lighting and mechanical supplies within newly constructed Connect CER
Installation of new multi-compartment trunking system throughout the entrance ticket hall
Relocation of Fire Main, GLAP, PA, CCTV, Lighting and small power within entrance ticket hall
Relocation of Lighting, CCTV, PA, and signage supplies on platform 3
TFL – Kings Cross Visitors Information Centre
Contract value: £750,000
Structural Engineering and MEP Works for the installation of a new Visitor Information Centre at Kings Cross Station (Western Ticket Hall).
Delatim were awarded a design and build contract for the works at Kings Cross Station.  The works involved developing a non-used area of the station and converting the space into a new Visitor Information Centre.  During the project Delatim had to engage and work collaboratively with other Stakeholders contributing to the Project. Works included the following:
MEP and Structural Design
Hoarding (Fire rated)
Installation of Fire detection linked to main station Fire Alarm Control Panel
Installation of VIC Structure including walls and ceiling
Installation and enabling of LV power, Lighting, Comms and mechanical equipment
Installation of new desks, displays, glazing and doors