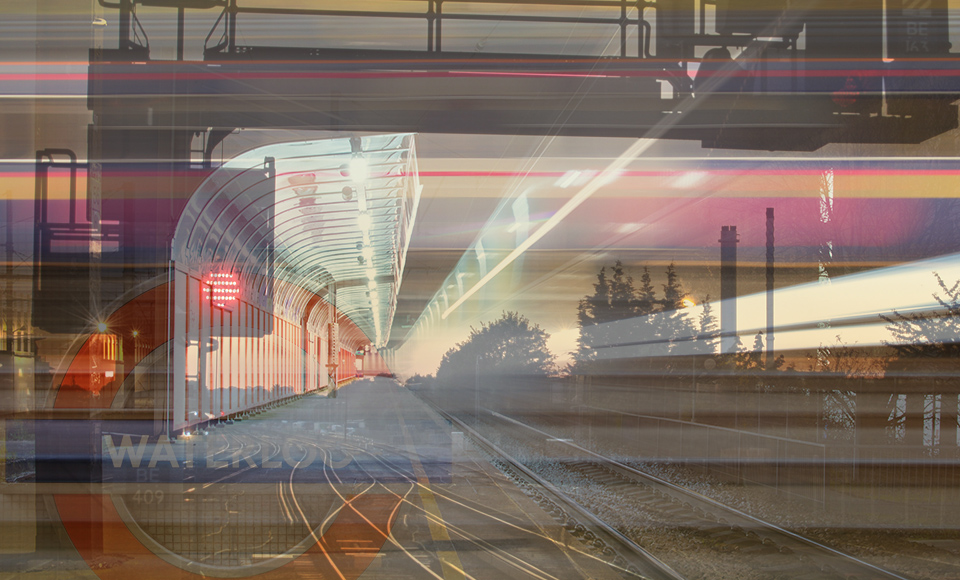 Working within the Rail Sector
With over 16 years experience of working in the rail industry, we have an impressive portfolio of completed projects for LUL, Network Rail, DLR and Crossrail – providing Infrastructure, M&E, Communication and Construction services.
Our highly-trained, multi-disciplined team can design, develop, deliver and maintain the most complex integrated systems.
Our vast knowledge and experience has allowed us to carryout works within stations, tunnels and depots, including:
Design works including 3D Modelling
Telecoms and Security – CCTV, PA, CIS, PHP, Radio, OPO, Fibre and telephone systems
M&E – LV Lighting, Small Power, UPS, CMS, Fire, Heating, Ventilation, and Plumbing
Construction – Premises, Cladding, Architectral finishes, Civils and Fire Protection
Surveys – Trackside Gauging, Testing and Inspections
Our clients include:
Atkins
Balfour Beatty
Capco
Croydon Tramlink
DLR
High Speed 1
Hochtief UK
Kings College London
London Overground
London Underground
London Rail
TFL
Tube Lines
WYG
TFL – Tower Hill Step Free Access Project
Contract Value: £1,500,000
As Principle Contractor, Delatim were responsible for managing and coordinating the worksite at Tower Hill and liaised with a number of other LU suppliers and contractors to ensure the SFA Project was delivered safely and to programme.  Delatim delivered the following works:
Electrical, Fire, Mechanical and Comms Conceptual and Detailed design submission for the enabling phase of the project
Enabling of existing and strip out of redundant services to room 2/281 in preparation for room conversion
Removal of internal walls, making good walls and floors to room 2/281
Installation of new wind posts wall strengthening system
Installation of new changeover switch and dual supplies from switch rooms E2 and E5
Installation of new CMS, Small power, Lighting and mechanical supplies within newly constructed Connect CER
Installation of new multi-compartment trunking system throughout the entrance ticket hall
Relocation of Fire Main, GLAP, PA, CCTV, Lighting and small power within entrance ticket hall
Relocation of Lighting, CCTV, PA, and signage supplies on platform 3
TFL – Kings Cross Visitors Information Centre
Contract value: £750,000
Structural Engineering and MEP Works for the installation of a new Visitor Information Centre at Kings Cross Station (Western Ticket Hall).
Delatim were awarded a design and build contract for the works at Kings Cross Station.  The works involved developing a non-used area of the station and converting the space into a new Visitor Information Centre.  During the project Delatim had to engage and work collaboratively with other Stakeholders contributing to the Project. Works included the following:
MEP and Structural Design
Hoarding (Fire rated)
Installation of Fire detection linked to main station Fire Alarm Control Panel
Installation of VIC Structure including walls and ceiling
Installation and enabling of LV power, Lighting, Comms and mechanical equipment
Installation of new desks, displays, glazing and doors
London Underground - Fit For Future Stations
Contract value: £1,000,000
Fit for Futures Stations programme was established to meet the changing needs of customers and the advancement of technology.  The programme was focused on providing a better customer experience in stations.
Delatim's role in the Fit for Future Stations involved staff closing down the existing ticket offices across over 70 locations.  As a multi-disciplined company, Delatim have been able to undertake all of the required trade packages, in-house, using our own experienced engineers which include the following:
Minor demolition
Tiling
Plastering & rendering
Installation of architectural glass and windows,
Carpentry
Flooring and ceiling works
Mechanical and Electrical works include: enabling / removing electrical supplies, enabling and removing ducting and ventilation, installation of new voice transfer systems and test and commissioning